An Independent Air Traffic Management and Airports Consultancy
Specialising in concept development, systems deployment and performance improvement.
CONCEPT DEVELOPMENT
The thought of replacing an ATM system, either in part or in full, can be daunting. We help guide ANSPs through this process, making sure that the right jobs are being done at the right time to achieve a safe, acceptable, on-time and on-budget implementation.
SIMULATION
Simulation is a capability at the core of our services. It allows you to test new concepts, systems or operators in a realistic way without using your actual platform or compromising operational safety
ANALYTICS
In today's digital ATM environment one of the most useful tools in understanding your ATM Operations is Analytics.  Through the use of advanced analytical methods Think can help airport and ATM stakeholders make better decisions.
DEVELOP
Defining, maturing and validating new concepts and systems.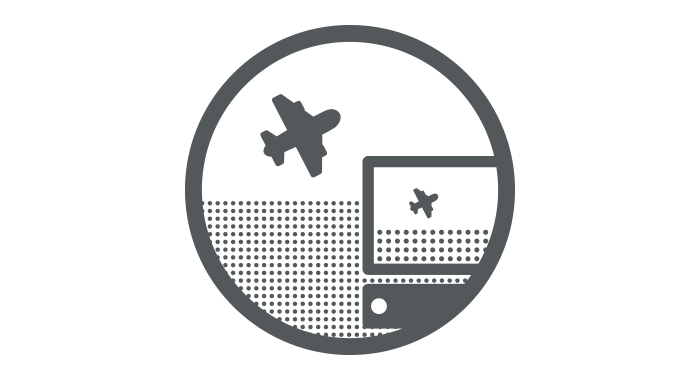 The technical feasibility of providing Air Traffic to a location other than the aerodrome had been proven as technically feasible in the late 2000s.  As part of the SESAR Development programme a consortium of European partners were tasked with creating a brand new operational concept and maturing it to a point where it could be implemented. 
Deploy
Helping you implement new concepts and systems in your environment.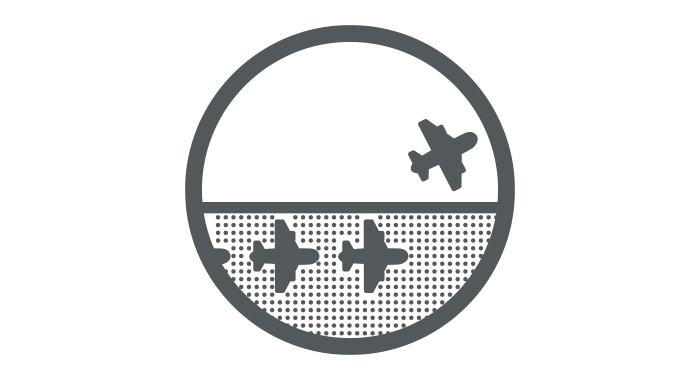 Gatwick Airport is currently a large airport operating under High Intensity Runway Operations (HIRO) on a single runway. They wished to develop a concept to bring the existing Northern Runway into routine use. This required seeking permission through a Development Consent Order (DCO) to the planning inspectorate.
IMPROVE
Using real world data to understand and optimise operations.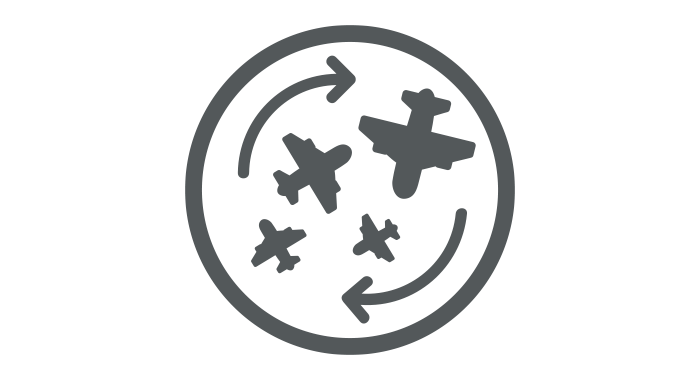 The European Parliament requested the European Commission to conduct a study on the Single European Sky (SES) airspace architecture and more specifically, how changes to the existing airspace architecture could support implementation of the Single European Sky. The European Commission delegated the delivery of the airspace architecture study (AAS) to the SESAR Joint Undertaking (SJU).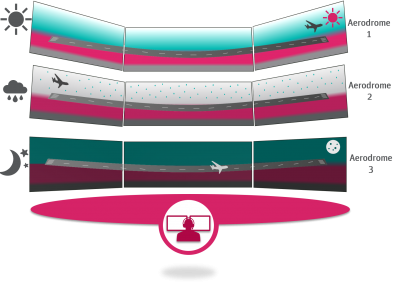 When the market talks Digital Towers, it usually focuses on operational benefits or technological advancements, and not so much on the human performance and human factors. Yet we at Think have long acknowledged that this is a significant aspect of the concept, ...
"At a competitive price, the consultants from Think Research provided a stable high-quality product, always following up on reviews and supplying speedy and timely reports and guidance."
– COOPANS
"Think always performed professionally, often going beyond what was required to ensure the NATS core-team could maximise their time assessing the operational quality of the delivered software builds."
– NATS
"Think's strong knowledge of our airfield and ATM operations together with their robust approach to safety assessment has helped us ensure our future airport operational concept is both efficient and safe."
– Gatwick Airport
"Think's ATM consultants provide a high-quality validation service to our diverse real-time simulation projects. They integrate well into our team of operational, technical and human factors experts and provide excellent and on-schedule service deliverables."
– EUROCONTROL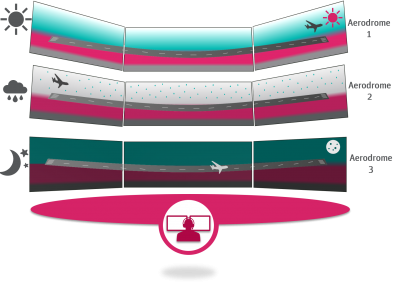 When the market talks Digital Towers, it usually focuses on operational benefits or technological advancements, and not so much on the human performance and human factors. Yet we at Think have long acknowledged that this is a significant aspect of the concept, ...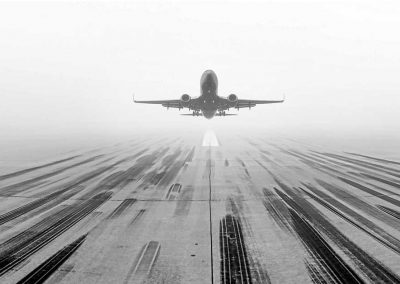 We are pleased to have been awarded our first contract within the second wave of SESAR 2020. Our consultants have begun providing comprehensive support to EUROCONTROL for the duration of the PJ.02-W2-14 solution. The 'Evolution Of Separation Minima For ...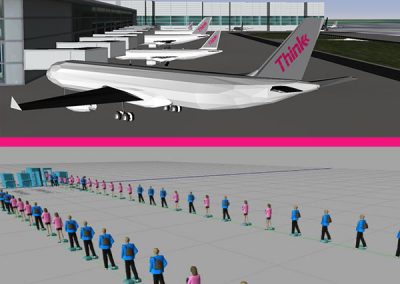 Back in May we did some analysis on the COVID-related measures likely to be put in place during air travel.  We modelled some recovery scenarios across the terminal and the gate as traffic started to pick up following "lockdown" across Europe.  Now that 6 months have passed and we have a clearer picture of what form the recovery is taking, we've taken a look back at our modelling to see if the analysis still holds.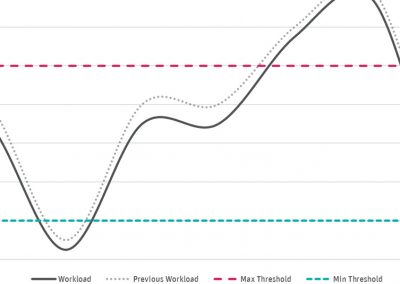 As Human Factors has grown as a discipline within the ATM industry, controller workload has slowly gained appreciation by decision makers as a key performance indicator (KPIs) and is now a standard marker of operational feasibility across development projects – and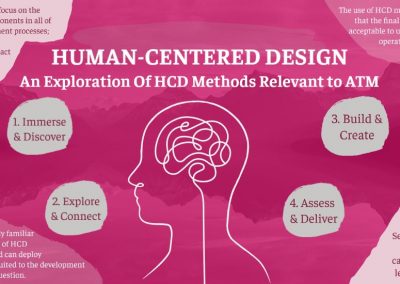 Think's Human Factors approach delivers real safety benefits, increased efficiency and reduced costs through improved Human Performance. We use Human Centred Design principles, tools and methodologies to integrate Human Factors in the project life-cycle, ...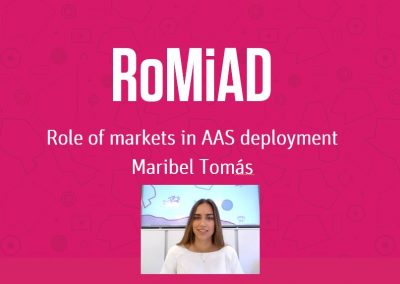 Find out more about our work on 'project RoMiAD' which is a catalyst project awarded by the Engage KTN the SESAR Knowledge Transfer Network.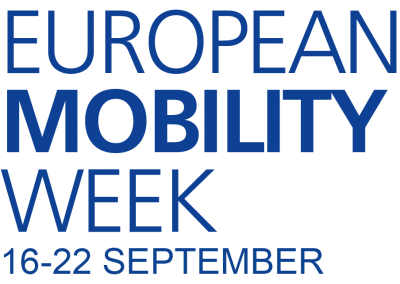 From the 16th to the 22nd of September many politicians, companies and individuals celebrated this year's European Mobility Week, ironically, in a year where mobility has been reduced to unprecedented levels. As a result, this year we are more aligned than we ...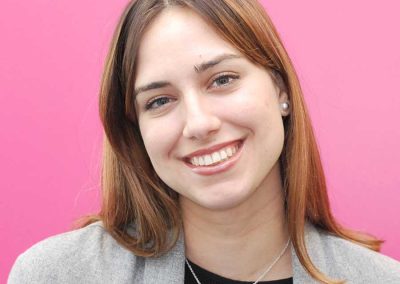 We are ready for school! This week is the second summer school organised by the Engage KTN the SESAR Knowledge Transfer Network (KTN), rather than the usual physical event, this year will be a virtually run event in the Autumn. It is set to be a great gathering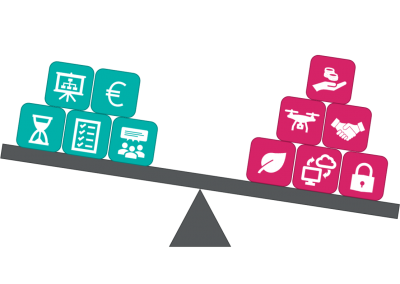 The Airspace Architecture Study (AAS) provides a blueprint for removing structural inefficiencies in Europe through a process of virtualisation. However, the AAS does not consider how this process could be incentivised through economic regulation. Whilst the SES ...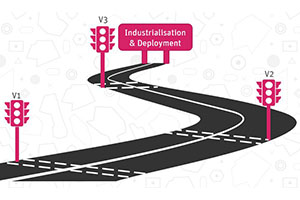 In 2004, just as Think was starting, something else was born – the Single European Sky ATM Research Programme (SESAR). A few years later, in 2008, the SESAR Joint Undertaking (SESAR JU) was set up to manage the research and develop phases of the project. In the ...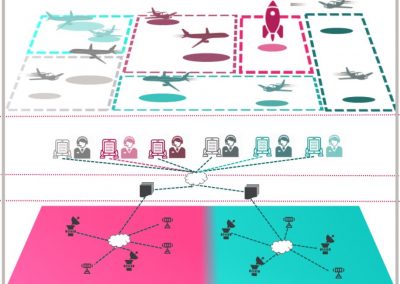 Spaceflight is booming. Virgin Galactic and SpaceX have become household names in recent years with their impressive feats of engineering. Virgin Galactic are set to take tourists to the edges of space and SpaceX want to take us to Mars!  All of this though is ...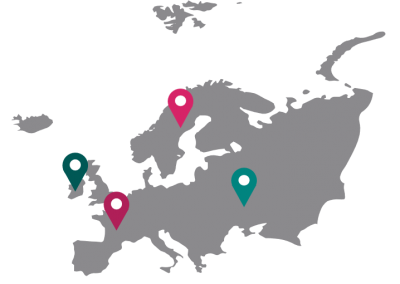 Back in June we updated our website to include a Remote and Digital Towers resources page, this included Think's first-of-its-kind map of Digital Tower projects which uses a unique dataset to help to visualise the current landscape of this concept. Despite it ...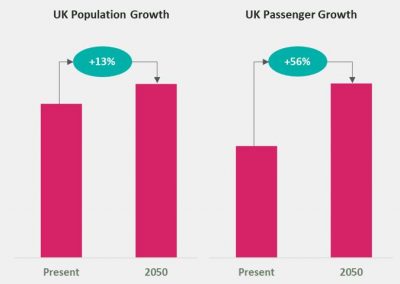 We've written recently about the climate aspects of the UK aviation industry and how we could prioritise carbon reduction as we eventually recover from the downturn. In preparing that article we noted that, at the aviation industry level, there are many figures ...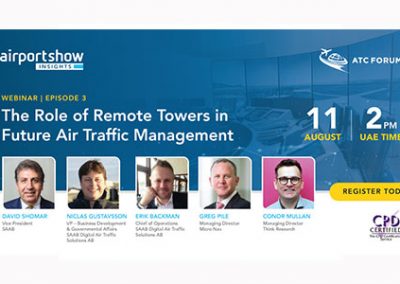 Think MD, Conor Mullan will moderate a webinar tomorrow (11th August ) on 'The Role of Digital Towers in Future Air Traffic Management'.The webinar is being run by Airport Show Insights and ATC Forum at 2pm and will include guest speakers from SAAB Digital Air ...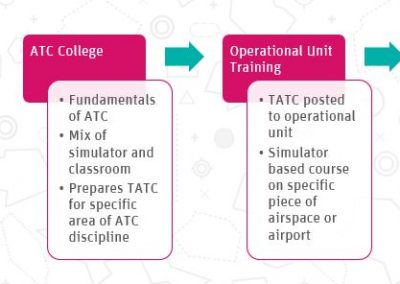 On the 18th June I attended a Webinar entitled 'Leading the way: Virtual Training for ATCOs', of which our Manging Director, Conor Mullan, participated along with Greg Pile, MD from Micro Nav, Sharon Cooke from Airways International NZ and Waleed Al Riyami, Air Traffic Services Inspector from GCAA .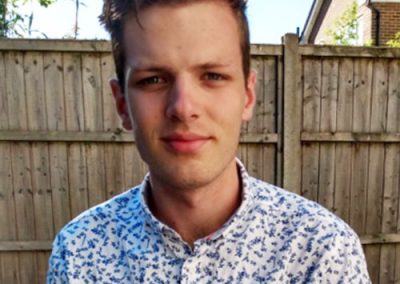 This month we are looking forward to welcoming Tom Casson to the Think team. Tom is joining us from the University of Bath where he is currently studying for his BA in Business Administration. Throughout the next 6 months, Tom will be working on the QFIR ...
For many years now, if someone asked us to picture the future, flying cars were one of the first things to come to mind.  But Urban Air Mobility (UAM) is much more than "flying cars". UAM is the challenge of safely and securely integrating drones, of ...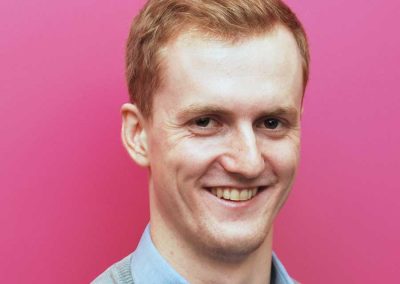 Last week, Think ATM Consultant, James Lewis took part in the first stage of the  MIT virtual 2020 STAMP Workshop which will continue over the next two weeks.STAMP is a new causality model that is based on systems theory. It focuses on systems as a whole rather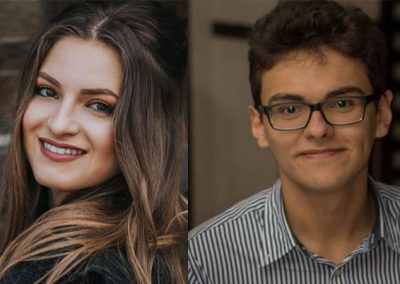 Last week we welcomed an additional two virtual placements to the Think team. Ioana Diaconu and Dragoș Daniil Săndică are joining us remotely for the summer months.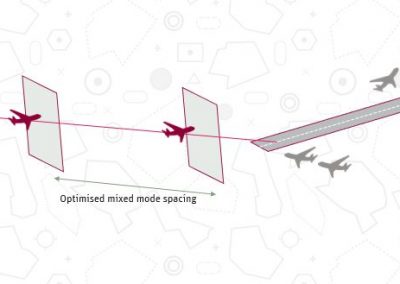 Think have been working with NATS on the feasibility and options for implementing a world's first Optimised Mixed Mode TBS tool at Gatwick harnessing the latest system integration possibilities.The project has recently completed the Feasibility and Options ...
The aviation industry is obsessed with techniques and processes to demonstrate safety and rightly so. It is important that the right technique is applied for each situation. However, just because a technique is the tried and trusted way of doing something doesn't ...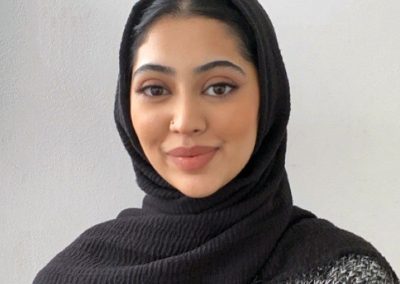 We are pleased to announce that Rifayat Miah has 'virtually joined' the Think team this week and will be working with us remotely throughout July and August. Rifayat is an Economics graduate and is currently studying her Master's degree in International ...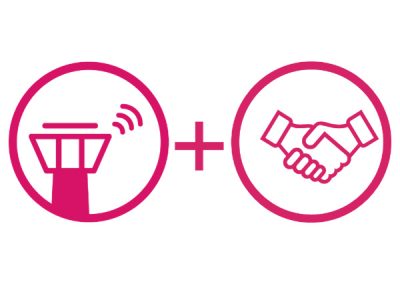 Cross-border partnerships and alliances for procuring ATC systems are not new but we haven't seen one for Digital Towers yet. Why is that and could they be a route to implementation for some potential operators?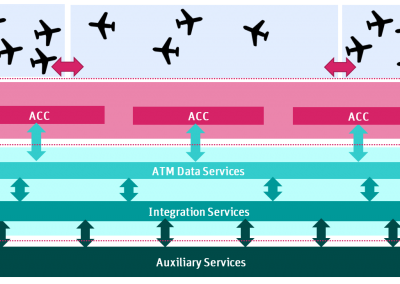 Last week we announced the kick-off of Project RoMiAD (Role of Markets in AAS Deployment) project. In this blog, Maribel Tomás discusses what we want to explore in the project awarded by Engage, the SESAR Knowledge Transfer Network (KTN). Project RoMiAD is ...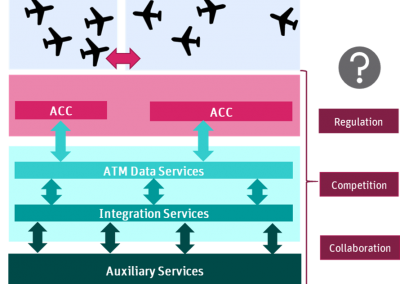 Think is delighted to have been awarded a contract for a catalyst project from SESAR's Engage Knowledge Transfer Network (KTN). Project RoMiAD (Role of Markets in AAS Deployment) is designed to investigate the economic benefits of implementing the ...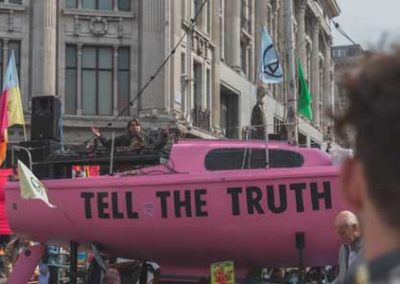 There is a lot of focus on the UK aviation restart at the moment particularly when it comes to the climate change aspects. Commentators from across industries have been encouraging the Government to make the restart green and to seize the opportunity presented to ...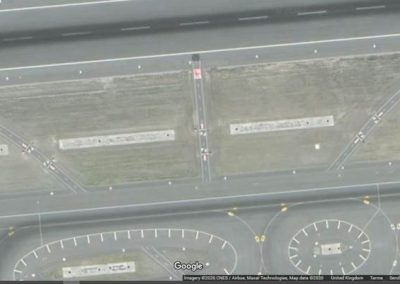 Recently Think led a series of workshops with the Rescue and Fire Fighting Service (RFFS) of a major UK airport as part of a project requiring the development of new emergency response procedures. The work required a good understanding of airport emergency response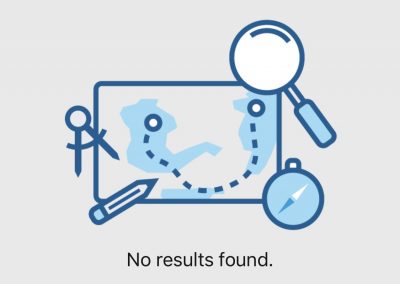 I have almost 1000 connections on LinkedIn but I didn't see a single post on the #blacklivesmatter movement or talking about one of the biggest worldwide news stories of the year. Why is that? The obvious defence is that LinkedIn is not Facebook.  That ...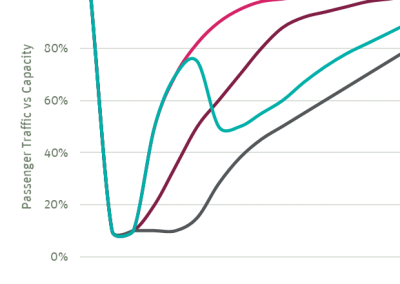 The world over, ANSPs and airports are currently operating at reduced staffing levels in response to far fewer flights in need of service. As such, controllers are either working less frequently or not at all through furlough schemes. Even those now on-shift in the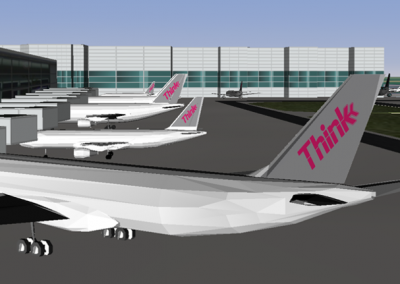 At the peak of the COVID-19 pandemic air traffic levels quickly dropped to around 70% globally. Now we are starting to observe a movement towards traffic recovery.  Commercial flying is starting to resume with health and safety measures strictly embedded into the ...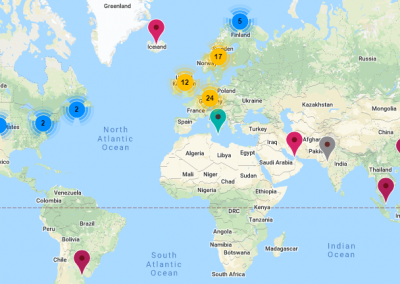 The Remote and Digital Tower concept has the potential to liberate aerodrome Air Traffic Services (ATS) and act as an enabler for the modernisation and evolution of the service. Click here for a quick introduction to the concept. Remote and Digital Towers is ...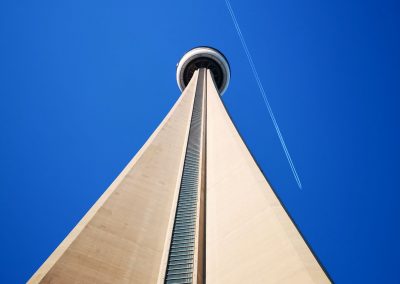 Between June 2019 and February 2020, Think Consultants Sarah McLarty and Jonathan Twigger led the planning and execution of a series of five multi-day simulation activities to support the iterative development of the Intelligent Approach (IA) tool for ...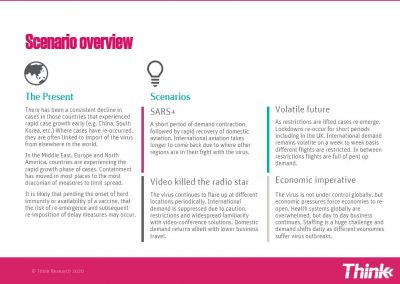 There are many posts and content circulating that describe quite how bad things currently are for UK airports. Rather than dwelling on the current predicament, we thought we would turn our attention to the recovery (when it comes!) and how we could help UK ...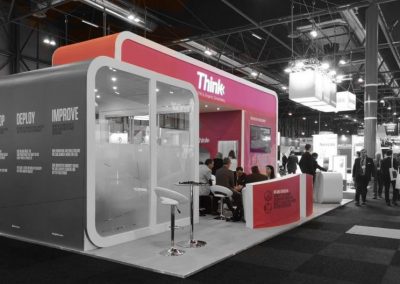 This year would have marked our 8th consecutive year at the world's largest international air traffic management exhibition- World ATM Congress 2020, Madrid. It was on track to be our best show yet, however, it just wasn't meant to be. With the organisers ...
Two months ago, as the coronavirus pandemic was taking hold, we completed our series of blogs on the future of ATM by concluding that despite the current crisis, the need to act remains. If aviation is to be part of the carbon free future, then ATM modernisation is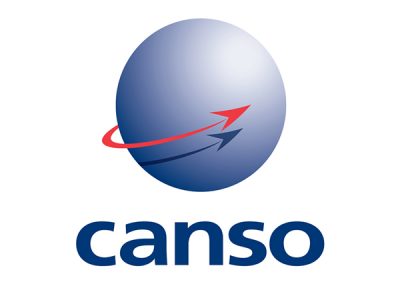 It has just been announced that Think, ATM Consultant, Rory Hedman has been appointed as the co-chair of the CANSO Smart Digital Tower Task Force, having recently held the position of secretary of the SDT TF. Speaking about his new role Rory said:"In my new ...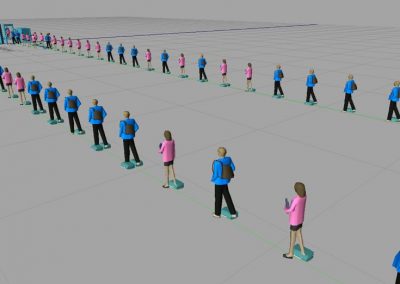 After the initial chaos resulting from rapidly declining traffic levels had passed, airports and their supply chains slowly started to consider what the implications may be of COVID-19 protection measures on airport processes. A plethora of ideas have been put ...