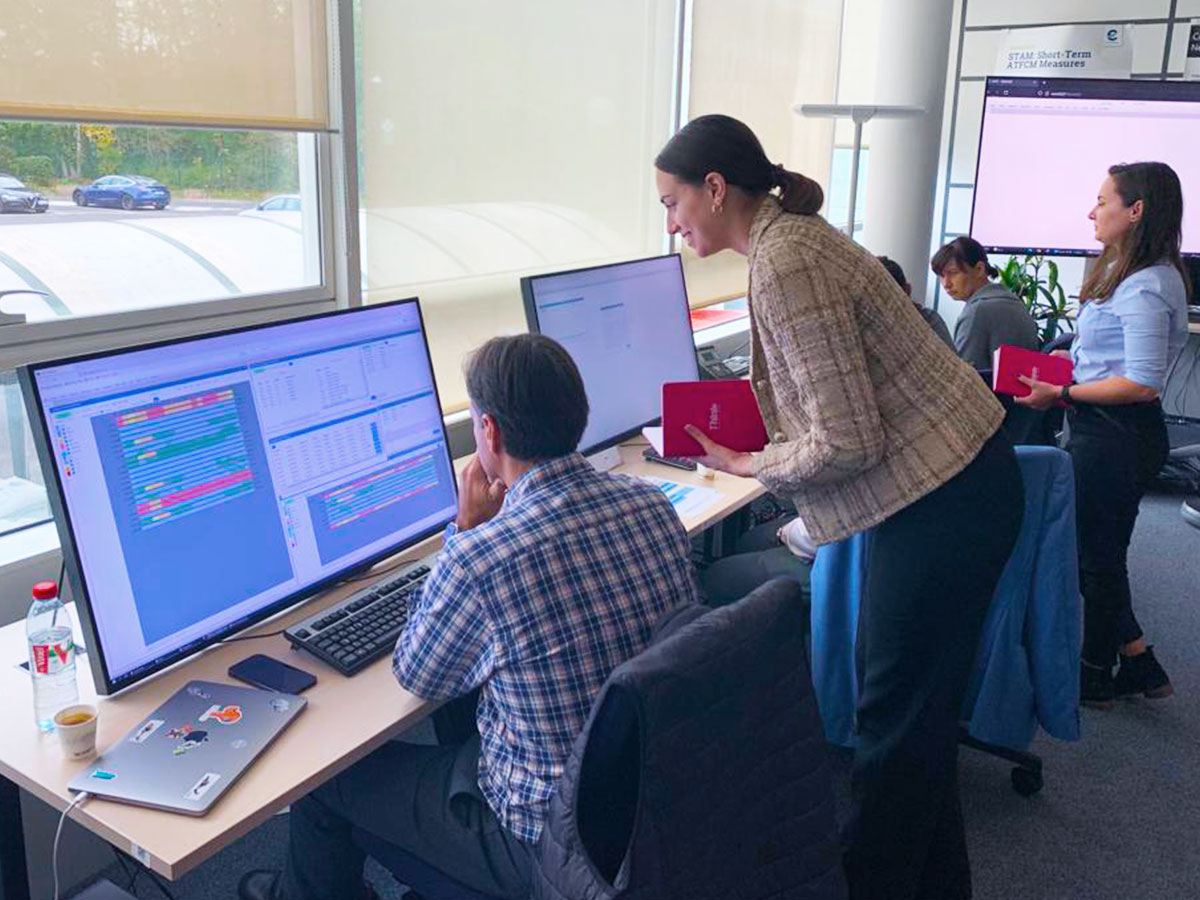 Over the last 18 months, Think has supported EUROCONTROL on their role leading the development of the operational concept for Virtual Centres within SESAR (PJ32).
Last week, we had the opportunity to learn how the concept could work in practice. Alexandra Vasile and Maribel Tomas visited the EUROCONTROL Innovation Hub and supported EUROCONTROL in the management of the validation exercise for the Virtual Centres SESAR Project (PJ32).
The exercise brought PANSA, ENAIRE and EUROCONTROL together to look at procedures required for cross-border delegation of Air Traffic Services amongst non-neighbouring ATSUs in the ECAC area.
Find out more about our work on validation, concept development and virtualisation and how we can help: