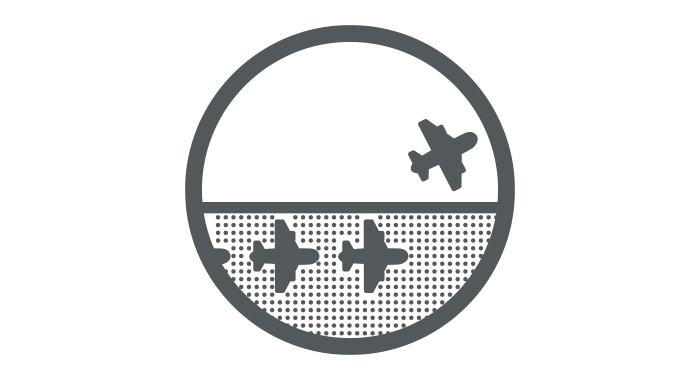 The Client
Gatwick Airport
The Challenge
Gatwick Airport is currently a large airport operating under High Intensity Runway Operations (HIRO) on a single runway. They wished to develop a concept to bring the existing Northern Runway into routine use. This required seeking permission through a Development Consent Order (DCO) to the planning inspectorate.
There is no formal requirement to deliver a safety case as part of a DCO. However, to aid consultation with the UK CAA, Think worked with the airport owners, operators and ANS providers to develop a 'conceptual safety argument'.
Our Approach
The conceptual safety argument Think developed, to demonstrate that the proposed change will still maintain the risk exposure at a tolerable level, was split into three core arguments based around risks being identified, understood and accepted. Think then worked with stakeholders to assess and gather evidence to support the argument.
For the safety assessments, Think applied a structure that embedded the CAA CAP 760 (Guidance on the Conduct of Hazard Identification, Risk Assessment and the Production of Safety Cases: For Aerodrome Operators and Air Traffic Service Providers) risk assessment and mitigation process, with enhancements to the way the safety work was structured to allow for a more detailed approach to be taken.
The first stage of the safety analysis was to identify the hazards. The hazard identification activity applied a variety of techniques, from brainstorming to systematic, providing a comprehensive view of the hazards applicable. The hazard identification considered all the operational conditions, including all combinations of runway direction, operating mode and visibility conditions.
Once the hazards were identified they were then broken down and analysed to build an understanding of each hazard. This included combining all of the identified hazards to understand how they interacted.
A risk assessment could then be conducted that included identification of safety barriers appropriate to control and minimise the hazards, and their consequences. Risk reduction mechanisms included technology, infrastructure and procedural measures. The risk management principle of As Low As Reasonably Practicable (ALARP) was applied to the optimisation of risk and the selection of the appropriate mechanisms. Finally, the operational risk exposure was justified.
The Outcome
The safety assurance work led to a Conceptual Safety Argument being delivered that formed part of the consultation process with all stakeholders including the civil aviation authority. The airport will then attempt to obtain approval for construction activities to bring the existing Northern Runway into routine use.

By submitting the contact us form below you are agreeing for a member of our team to contact you to discuss your requirements and for us to process and store your data. Please refer to our Privacy Policy for more details.
Contact us to discuss your project