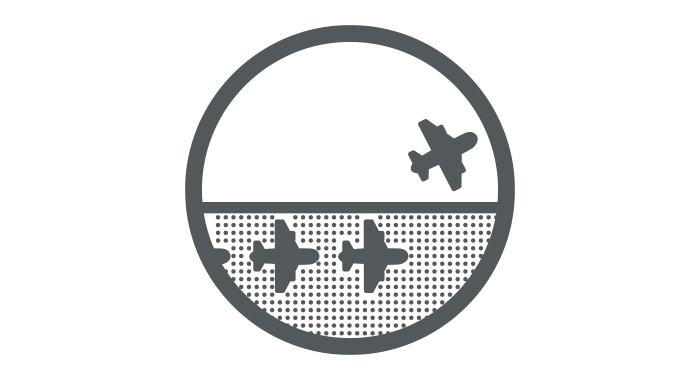 The Client
Large airport
The Challenge
Our client – a large airport with operating under High Intensity Runway Operations on a single runway – wished to investigate the feasibility of dual runway operations prior to making any formal planning or implementation decisions.  Critical to the feasibility of dual runway operations was the safety case for dual runway operations. 
The airport needed a consultancy with experience in HIRO, airport masterplanning and delivering safety cases. 
Our Approach
Working with the airport owners, operators and ANS providers, Think applied a high level process based on CAP760 (Guidance on the Conduct of Hazard Identification, Risk Assessment and the Production of Safety Cases: For Aerodrome Operators and Air Traffic Service Providers).  At the initial stage there were several concept options which have been brainstormed but not yet subjected to a hazard analysis using operational stakeholders.  Our team therefore began with identification of an operating method and modelling assumptions to define the basis for operational concept development, followed by refining the operational concept including airspace, ATC, airfield and technology requirements and constraints.
Following from this an initial safety argument and outline safety case was prepared using hazard identification and analysis as described in CAP760 to provide confidence that mitigations exist for all identified hazards.  Finally, a validation strategy to address ongoing validation needs based on the concept development and safety analysis threads was delivered to further refine the concept and ensure it is fit for purpose.
The approach was anchored around a series of workshops with input from many operational and airfield stakeholders as well as from other airport masterplan workstreams.
The Outcome
The Initial Safety Case was delivered and, following consultation with all stakeholders including the civil aviation authority, a mature Safety Case is being prepared by Think which should ultimately lead to the airport obtaining approval for construction activities leading towards a dual runway operation.
Contact us to discuss your project