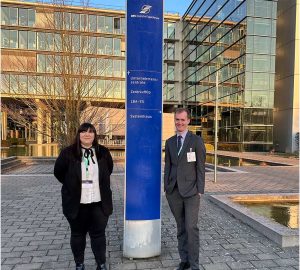 This month, Think ATM Consultants James Lewis and Elizabet Pavlova attended the annual CANSO Safety and Operations' Workgroups and Task Forces Meeting held at the DFS Headquarters in Langen, Germany.
James has been supporting the Next Gen SMS workgroup and exploring chairing a new safety workgroup aimed at providing the link between Safety and Operations. Elizabet, as one of the co-chairs of the new Digital Transformation workgroup, supported the establishment of the workgroup focus and its work programme for the upcoming years.
The meeting was held over three days with a diverse and dynamic event schedule. This led to many interesting discussions and decisions to advance the CANSO work plans focused on tackling the aviation challenges today and ensuring the progression and realisation of the Complete Air Traffic System (CATS) Vision 2045.