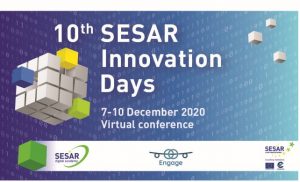 We are pleased to announce that Think Director, Paul Ravenhill accepted an invitation to join this year's programme committee for the 10th SESAR Innovation Days (SIDs) to be held virtually The SIDs are an important conference in ATM research with the aim of sharing progress within SESAR exploratory research programme. This years event is being hosted by HungaroControl and will take place on the 7th till the 10th December 2020.
Paul Ravenhill said: "Attending the SESAR Innovation Days is always an excellent learning experience – the ideas and research on display illustrate the range of performance improvement from modernisation, digitalisation and automation. It is great honour to be asked to help select the papers for the 10th year – which I am sure will again demonstrate the breadth of exploratory research being conducted both within SESAR and across the globe".
A call for contributions is now live and all papers must be received by 30th September 2020 in order to be considered for inclusion. Click here for more details on the criteria, deadline dates, areas of interest and how to submit your paper.