Net Zero and Jet Zero
In June 2019 the UK became the first major economy to pass legislation that commits the country to net zero emissions by 2050, which basically means to reduce net greenhouse gas (GHG) emissions by 100%.
A report from the Climate Change Committee (CCC) published in December 2020[1] states aviation emissions accounted for 7% of UK GHG emissions in 2018 and were 88% above 1990 levels.  Even though 2020 saw a drop in UK aviation GHG emissions of over 60% from 2019 due to the COVID pandemic, this is obviously only due to the severe drop in air traffic and levels will begin to rise again once the traffic begins to pick up.
In November 2020, the Government published it's Ten Point Plan for a Green Industrial Revolution which explores 'building back better, supporting green jobs, and accelerating our path to net zero'.  The aviation industry is covered in Point 6 of the plan: Jet Zero and Green Ships.
So what are the main objectives of Jet Zero to achieve net zero aviation by 2050[2]?? They are to take immediate steps to:
Drive

the uptake of Sustainable Aviation Fuel (SAF);

Invest

in R&D to develop zero-emission aircraft;

Develop

necessary infrastructure at airports.
Let's take each in turn and explore the current status of each point, and any current challenges and/ or blockers:
Drive The Uptake of SAF
SAF are made from renewable and waste sources such as inedible waste fats and oils and forest-based industries residues. They can be used in today's aircraft without making changes to existing storage, delivery and fuelling systems.  Research has shown that SAF can reduce lifecycle emissions by up to 80% compared with conventional jet fuel[3].  SAFs can be used as a 'Drop-in replacement fuel' which means that they can be blended up to 50% with conventional jet fuels, although ASTM[4] guidance must be followed.
As the likelihood of all aviation being powered by electric or hydrogen is considered to be some decades away, SAF is an option to reduce aviation emissions in the short term.  According to the SAF Road Map, with the right policy support, SAF could reduce UK annual aviation emissions by at least 32% by 2050 whilst making the UK a world-leader in the technology.
SAF was first used in the industry in 2008 and according to Shell has powered over 250,000 flights to date around the world.  Shell have produced synthetic kerosene by the use of water, CO2 and renewable power.  Earlier this year, KLM conducted a flight which flew with 500L of Shell's synthetic kerosene product mixed with 50% traditional fuel[5].  Shell now have the challenge to scale up production and have entered into an agreement to purchase, distribute and market SAF from Redrock Plant in Oregon, which is currently under construction.  Completion date for this plant was reported to be complete in early 2021, although this still remains to be seen.
In the UK, a joint venture between Fulcrum BioEnergy Limited, Essar Oil (UK) and Stanlow Terminals Limited is undergoing planning consent to build a waste-to-fuel refinery at the current Stanlow refinery in Ellesmere Port, Cheshire. It is anticipated to be operational by late 2025 and aims to provide SAF to UK airports, by delivering it directly to the airport via existing pipelines[6].
BA and Virgin are two airlines that are currently investing resources into the development of SAF.  BA are collaborating with Velocys in their Altalto programme, which is developing a commercial plant in Immingham, UK, to make sustainable jet fuel.  Altalto is expected to be Europe's first commercial scale waste-to-jet-fuel facility and it will process household and commercial waste destined for landfill or incineration.  Virgin Atlantic meanwhile are working with LanzaTech on SAF.  In 2018 a B747 from Orlando flew to Gatwick with 5 tonnes (~ 4% of the total fuel on-board) of SAF powering the engines[7].  This fuel was created by taking the emissions from a steel works and converting into aviation fuel.  The next challenge is to scale it up for commercial operations.
Major UK airports such as Heathrow Airport, are actively supporting the development and use of SAF to ensure the right infrastructure is in place to receive and distribute SAF, and to explore ways to incentivise the use of SAF[8].  Heathrow are working with Vitol Aviation and Neste MY Sustainable Aviation FuelTM and in June this year, incorporated SAF into its operation.  Although the supply was only enough to power between 5-10 short-haul flights, it aimed to serve as a proof of concept for the growth of SAF going forward.  Heathrow is calling for the UK Government to set escalating mandates that requires a minimum of 10% SAF use by airlines by 2030, increasing to at least 50% by 2050[9].
Given all of the above, levels of SAF remain low, accounting for less than 0.01% of the aviation fuel market and only 14 airports supply SAF globally[10].  As well as the challenges of the scalability of production which has already been mentioned, various other issues exist[11]:
Cost of production: SAF technology is still in its infancy, and production costs are high.  The challenge is how to stimulate the investment in order to ramp up the production, which in turn will reduce the production costs;

Supply Chain and Infrastructure:

A full supply chain and delivery infrastructure will be required to be established at the same time as trying to replace jet fuel with alternate means that also need dedicated supply chains and infrastructure (e.g. hydrogen and batteries).  Therefore there is limited incentive for people to invest in SAF in the knowledge that the longer-term demand will only be for long-haul travel.

Cost to the Airline:

SAF is currently more expensive than conventional jet fuel; therefore with no incentive/compensation schemes in place for the airlines, there is no financial benefit to use SAF. The producers of SAF also are unable to offer competitive prices, which is linked to the first reason.
Refining: Currently the refining process must meet stringent safety specifications which are a great deal more complex than sustainable fuel used for transport vehicles.
Regulation and Policy: There are huge changes required in terms of regulation and policy in order to mandate the use of SAF for commercial use.  Until these have been defined, investors may be reluctant to invest.
Despite the current challenges and limitations of SAF, the supply or use of SAF is mandated by the UK Government for 2025.  In March this year, they launched a £15 million 'Green Fuels, Green Skies' competition to support the production of SAF in the UK and in July 2021 eight industry-led projects were short-listed to receive a share of the £15 million.  Amongst the winners were names that have been mentioned previously – Velcoys, LanzaTech and Fulcrum BioEnergy and the money will be used to kickstart the development of the SAF production plants in the UK.
Invest in R&D to Develop Zero Emission Aircraft
The Government as part of the 10-point plan has established the Jet Zero Council as a sector-wide partnership to accelerate the development and adoption of new technologies to help develop the strategy for net zero aviation.  £15 million will be invested into FlyZero – a 12-month study, delivered through the Aerospace Technology Institute (ATI), into the strategic, technical and commercial issues in designing and developing zero-emission aircraft that could enter service in 2030.
In addition, the UK Research and Innovation organisation launched their Future Flight Challenge which is investing up to £125 million (with £175 million being matched by industry) into developing greener ways to fly.  This challenge has the objective of driving innovation to create the aviation system of the future, including drones, urban air mobility (e.g. eVTOLs) and regional air mobility.  Two main areas that have been in development for some time, are hydrogen and electric powered aircraft which shall be explored below.
Hydrogen and Electric Aircraft
Airbus are at the forefront of the development of zero emission aircraft development and their ambition is to develop the world's first zero-emission commercial aircraft. Their hydrogen powered concept of the  ZEROe aircraft could be in service in less than 15 years by ~2035.  There are 3 specific designs within the concept, all which use liquid hydrogen as a primary power source – Blended Wing Body, Turboprop, and Turbofan.
In the UK, support is being provided to the development of hydrogen technology, and a UK Hydrogen Strategy has been created to set out a list of actions to be conducted in order to understand the role that hydrogen has to play in the journey to jet zero.  The UK's first ever 'Hydrogen transport hub' in Teeside is in the process of being developed to support research, testing and trials.
Hydrogen is available in vast quantities in the environment and considered to be a desirable alternative to traditional kerosene powered aircraft.  It can be produced as liquid hydrogen or as a compressed gas.  However, it does come with the following challenges[12]:
Weight: to produce an equivalent amount of energy to conventional jet fuel, it requires ~ four times the volume, therefore creating more weight, and also poses issues of where to store. This may have implications of limiting the range of the aircraft or reducing passenger numbers and/or cargo to compensate.
Production process: Although hydrogen is available in vast quantities (e.g. lakes, oceans and in the atmosphere) it must first be separated from oxygen, and currently this process is not 'green' if produced using traditional energy intensive methods – i.e. Fossil Fuels.  If renewable sources (i.e. solar and wind) can be used, this will mean the production is sustainable, and also this will drive the cost.
Developing large-scale transport and infrastructure in order for it to be transported, stored and made available at airports worldwide.  Various options can be considered such as delivered via pipelines from production sites, or even for some airports to develop production onsite if there are suitable renewable energy sources nearby.
As for challenges faced for SAF, regulatory hurdles and stringent safety levels must be assured as for kerosene powered aircraft.
Airbus have also been developing electric aircraft during the last decade and have developed various aircraft from their CriCri, the world's first fully electric four-engine aerobatic aircraft in 2010, the E-Fan 1.1 the first electric aircraft demonstrator to cross the English Channel in 2015, to the CityAirbus, a remotely piloted four-passenger eVTOL demonstrator which conducted its first take-off in 2019.  In 2021 it announced its inaugural electric airplane race which is intended to create a mainstream platform in which innovation in electric propulsion can be developed, nurtured and accelerated rapidly.  The competition aims to drive the development and adoption of cleaner, faster and more technologically advanced electric engines that can be applied to urban air mobility vehicles and, eventually, commercial aircraft.
In terms of airline involvement, EasyJet are currently in partnership with Wright Electric and Airbus in the development of the 'Wright 1' – which is a single aisle, zero emissions aircraft made for flights under 800 miles.  It is expected to enter service by 2030[12]. The benefits claim to be low fuel, zero carbon and a fast take-off and landing.
Heathrow Airport in their 'Heathrow 2.0' strategy announced that the first electric aircraft to operate a commercially viable flight from the airport will have a year's free landing fees, a prize worth up to £1 million, and will review infrastructure requirements for charging electric aircraft.  Manchester Airport in their environmental strategy are looking to give away five years free landing fees for the first electric commercially viable flight from their airport [10].
Just like with hydrogen propulsion, electric powered aircraft come with their own challenges and limitations such as battery weight, range, energy storage, cooling and charging (in both time taken to charge and the necessary infrastructure required at airports to support the charging).
Airbus' major competitor Boeing are sceptical about Airbus' target of 2025[13], considering the current challenges and limitations that exist surrounding hydrogen and electric aviation. Boeing however, also claim to be equally as committed to establishing a greener future and meeting global environmental targets.  They have their very own ecoDemonstrator programme, which began in 2012 looking into various technologies to solve environmental challenges.  Boeing are currently partnered with Alaskan Airlines and all test flights use sustainable aviation fuels.  The 2021 program is using a blend of sustainable and conventional jet fuel, with the renewable portion estimated to reduce emissions by more than 75% over its life-cycle.
Develop Infrastructure at Airports 
In order to tackle the challenges of zero emission aircraft, airports will require significant hydrogen transport and refuelling infrastructure to meet the needs of day-to-day operations.  As part of the 10-point plan, the Government will support the emergence of a market in zero emission aircraft, by investing in R&D into the infrastructure upgrades required at UK airports to move to battery and hydrogen aircraft.  In their recently published jet zero consultation, £3 million will be invested over the next year in order to better understand the infrastructure needs at airports to ensure safe and efficient operation of the aircraft.
Conclusion:
Viable commercial electric and hydrogen powered aircraft are at least another 15 years away, and even then, the first zero emission aircraft are likely to be small aircraft used for urban, regional and short haul routes.  Therefore aircraft powered by jet fuel are here to stay for the time being.  SAF is a plausible near-term solution, but as has been explained, comes with its own challenges and levels remain low, accounting for less than 0.01% of the aviation fuel market globally, of which a negligible proportion is in the UK.
Analysis conducted for Sustainable Aviation [10].estimates that in 2035 there may be between 14.5 and 30.9 million tonnes per year of SAF produced globally, corresponding to 4%-8% of global aviation fuel use.  If the UK production were to grow in line with global production, SAF fuels produced in the UK could provide between 3.3% and 7.8% of the UK's 2035 aviation fuel demand,  rising to 32% by 2050.  Given the current progress, there is still a long way to go in a relatively short space if time.  For the industry to stimulate investment and scale up production will take some time, and even if the usage of SAF increases, it still must be mixed with conventional jet fuel and requires regulatory changes to allow its use alone.
It is important to view the journey to jet zero as not being one solely focused on the aircraft and the energy that they use, because there is a lot more that can and is being done to bring about further reductions in the environmental impact of aviation.  For example, airspace modernisation which aims to bring about greater efficiency and flexibility of use, and airports adopting zero carbon strategies to achieve goals such as solar powered terminals and all electric ground vehicles.
Here at Think we are passionate about aviation and the environment and can help airports and ANSPs to seek creative approaches to improve their carbon footprint. Contact us on 01202 765654 to find out more.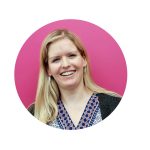 Author: Sarah Cavanagh, Senior ATM Consultant
---
REFERENCES
[1] The Sixth Carbon Budget: The UK's path to Net Zero, Aviation Section Summary, Climate Change Committee, December 2020
[2] Jet Zero Consultation: A consultation on our strategy for net zero aviation, DfT 2021
[3] https://www.iata.org/en/programs/environment/sustainable-aviation-fuels
[4] ASTM  – Standard specification for aviation turbine fuels
[5] https://news.klm.com/world-first-in-the-netherlands-by-klm-shell-and-dutch-ministry-for-infrastructure-and-water-management-first-passenger-flight-performed-with-sustainable-synthetic-kerosene/
[6] http://www.essaroil.co.uk/news/sustainable-aviation-fuel-plant-set-for-take-off-at-stanlow/
[7] https://www.lanzatech.com/2018/10/04/virgin-atlantic-lanzatech-celebrate-revolutionary-sustainable-fuel-project-takes-flight/
[8] Heathrow 2.0 Carbon Neutral Growth Roadmap
[9] https://www.heathrow.com/latest-news/sustainable-aviation-fuel-to-partly-power-heathrow-jets
[10] Sustainable Aviation Fuels Road-Map, www.sustainableaviation.co.uk
[11] Outcomes of ICAO's SUSTAF Experts Group, ICAO May 2013
[12] https://www.airbus.com/newsroom/stories/hydrogen-aviation-understanding-challenges-to-widespread-adoption.html
[13] https://www.flightglobal.com/airframers/hydrogen-powered-airliners-unlikely-in-near-term-boeing-exec/140273.article