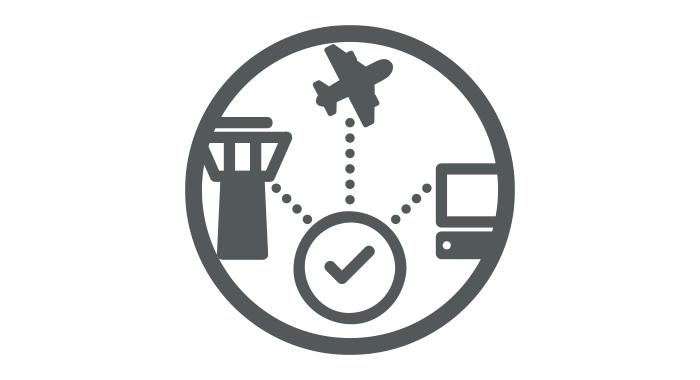 The Client
Abu Dhabi Airports Corporation (ADAC)
The Challenge
Our client was a major Middle Eastern Airport undergoing significant development and modernisation.  As part of their ATM roadmapping they wished to understand whether and how they would implement a series of novel technologies and systems. 
Due to the ambitious timescales, they needed to accelerate progress from idea to implementation and be able to make informed decisions without having to make significant investments in research. 
Our Approach
This project delivered a package of studies aimed at enhancing operations at Abu Dhabi international airport and other ADAC airports which comprised of:
A Contingency Tower Enhancement study to evaluate the potential for enhancing the aerodrome control business continuity platform at Abu Dhabi International Airport;
Development of a RECAT EU Implementation Plan for Abu Dhabi International Airport. The implementation plan identified system and operational requirements and training needs. This study also facilitated the development of a local safety case to enable RECAT-EU deployment;
Remote Tower Study to assess the feasibility of implementing a Remote Tower solution for ADAC airports. Evaluating the operational concepts and technical solutions.
Our consultants provided feasibility modelling, cost benefit analysis, statistical modelling, concept development, safety analysis expertise and lead stakeholder engagement activities including requirements gathering workshops, enabling ADAC to drive future business decisions.
The Outcome
Following the conclusion of our consultation our client had implementation roadmaps and initial requirements for all the improvements. 
By submitting the contact us form below you are agreeing for a member of our team to contact you to discuss your requirements and for us to process and store your data. Please refer to our Privacy Policy for more details.
Contact us to discuss your project