ATM Consultant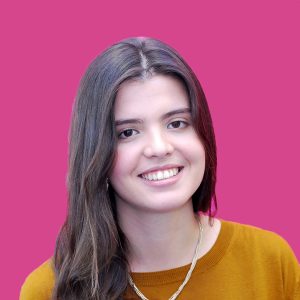 Areas of expertise:
Validation
Simulation
Airport Performance
ArcPORT
Real Time Simulation
Irene is an Airports and ATM Consultant specialising in Terminal Modelling. She is an Aerospace Engineering graduate with a navigation and aerospace systems speciality from the Universidad Politécnica de Madrid. Before joining Think, she has previously interned with INECO where she gained experience in the research of UTM (Unmanned aircraft system Traffic Management), integrated services for VLL (Very Low Level) operations and Risk Assessment/SORA (Specific Operations Risk Assessment).
Her role at Think involves the analysis of the airport terminals through the use of Fast Time Simulation (FTS). She combines terminal models visualisation, data analysis and research of the latest regulations and technologies to provide innovative and efficient solutions to airports with one objective: better passenger experience whilst maximising airport benefits.
Irene also has experience in validation, having had considerable involvement in the preparation, conduct and reporting of validation activities assessing enhanced Time-Based Separation (eTBS) concept for both UK and international clients. In addition, she is currently leading the development of SESAR Wave 2 PJ.02 Solution 14 deliverables and associated systems engineering models; including VALPs and VALRs.